National President & Founder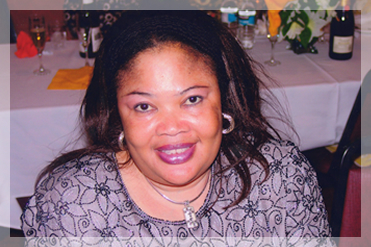 Dr. Rita Amachree, CPM
"With God, all things are possible and I can do all things through God who strengthens me."
Rita is from Nigeria. She is the National President and Founder of the Association of Nigerian Women Leaders in Diaspora (ANWLD) in Washington DC. She has risen to leadership in ANWLD gathering the following highlights in her education, career, lifestyle and the organization she built.
Education
After graduating from high school with a GCE and WAEC from Nigeria, she made her way to the United States of America to pursue higher level education. She attended Texas College and earned a Bachelor's Degree in Business Administration, BSC. Later, she took graduate studies at the University of District of Columbia where she obtained a Masters Degree in Public Administration (MPA).
Advancing further, Rita then went to George Washington University where she was awarded a Certification Degree as Certified Public Manager (CPM) and she later took Vocational Studies on Physical Education and received a Certificate as a Massage Therapist. She took education in different fields which have benefitted her lifestyle, career and social connections to this day. To top it all, she is a proud holder of a Certificate on Leadership Skills and Public Management.
All courses, training and studies she pursued have contributed greatly to her successes, most especially with the Association of Nigerian Women Leaders in Diaspora (ANWLD) - an organization that she has given generous time and effort these recent years.
Career, Commendations and Honors
As a Certified Public Manager, she has worked for the US Government and the District Government for a solid twenty-three years on various leadership roles including: Investigator, Examiner, Revenue officer and Customer Services/Client Services. She also served as a volunteer staff with FEMA during the Hurricane Katrina Disaster in New Orleans. And she was awarded a Certificate of Honorary Insurance Commissioner on the staff of the Commissioner by the State of Louisiana. Rita also served as a Woman Leader in various Political Parties and has acquired higher standards on leadership and managements skills over the years of experience in many capacities. Rita belongs to several Professional Associations.
At present, she is a retired government employee, and actively manages her own company, Princess Global Recruitment and Staffing Agency, Inc., (PGRASA) where she takes office as President and Chief Executive Officer.
Over the years, Rita has received several certificates of commendations, honors and plaques for her generosity and for projects materialized.
Lifestyle
Living a dynamic lifestyle, Rita is an energetic, life-loving and adventurous person. She loves and cares for people who are deprived of life's luxuries. As a Christian, she believes that with Almighty God all things are possible. She supports the poor, the orphaned and the disabled through community improvement efforts in the field of education, social services and healthcare services. She's a philanthropist and a humanitarian.
Many of Rita's friends, colleagues and acquaintances have regarded her as lovely, dependable, a team leader, a team player, a goal getter, a very approachable and bubbling personality at all times. She loves to travel, dance, play sports, watch movies, listening to music, reading interesting novels, magazines and books. She is married and blessed with children.
She contributes through politics, helping the poor, providing foster care for orphans, supporting better living for the handicapped, and fighting for women/young adults and minority rights. Rita is a voice for minority group and strongly believes that empowering women and young girls across the board will make a difference to the world today. Her quest for women rights and empowerment were the principle factor that motivated her to form the group - Association of Nigerian Women Leaders in Diaspora (ANWLD).
The Organization
With a heart to give back to the Rivers State, Nigerian community that she grew up in, Rita founded the Association of Nigerian Women Leaders in Diaspora (ANWLD). It is a growing foundation of female leaders whose collective efforts have helped alleviate many young children, families and extended households in Nigeria.
The Association of Nigerian Women Leaders in Diaspora (ANWLD), known as "ANWLD" is a non-governmental organization formed with the goal of empowering Nigerian women leaders. ANWLD is composed of emerging women leaders from all ethnic groups of Nigeria living in Diaspora. Our organization finds creative ways to improve the lives of the average Nigerian woman through social advocacy, women empowerment, education, net-working, preventive health education and economic empowerment even at the grass root.
Membership consists of educated professional women leaders of Nigerian descent residing outside Nigeria. ANWLD also adopts non-Nigerian women leaders who are interested in the well-being of Nigerian women.
The organization will fund projects, provide economic assistance and promote women initiatives and developments, good governance, democracy, accountability, and rule of law in Nigeria.
Your generosity - no matter how small or large - will contribute to many lives through education, healthcare, women empowerment and community development. The help you will extend to us will be highly appreciated. Give back today! Let the Association of Nigerian Women Leaders in Diaspora (ANWLD) be your vehicle to help those in need. We welcome your generosity in any form of donation.
For more information, please contact Rita at rita.np@anwldusa.com. You can also donate online. Kindly visit our Donation page.

Mailing List
Event Updates
As a member, you get privilege to be the first to know about upcoming events.
Subscribe today!